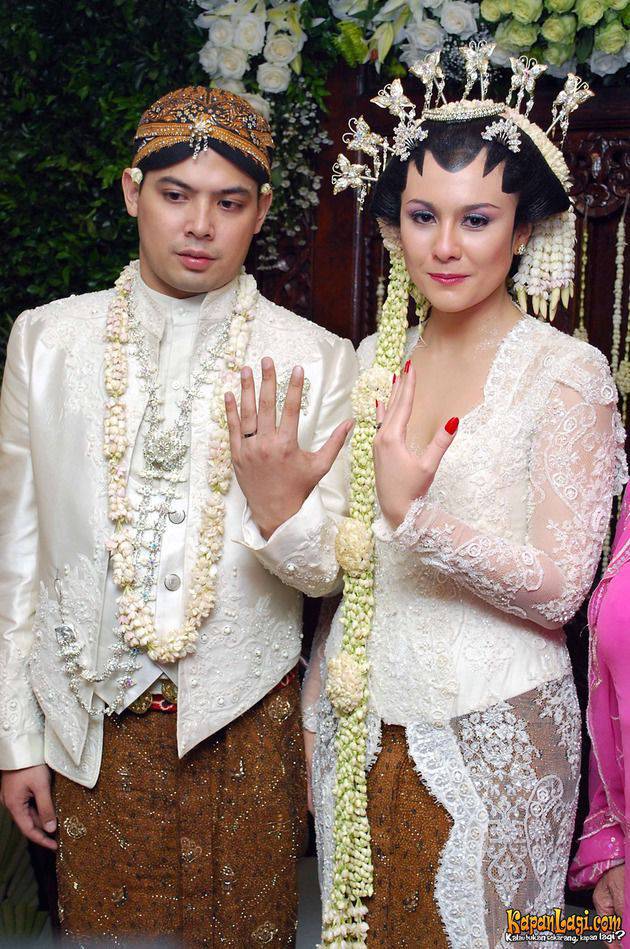 Wulan Guritno and Adilla Dimitri were married to Javanese customs.
This white Kebaya wedding dress combines the elements of classic but also modern but minimalist, making it suitable to be combined with a classic bun.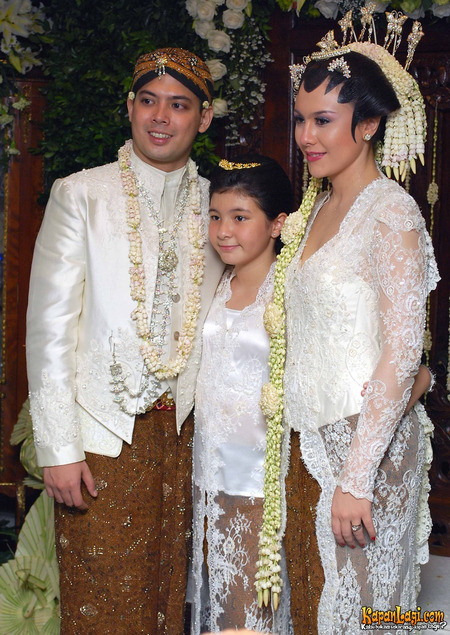 The couple married on March 27, 2009. Both of them used the Javanese tradition of the Surakarta Hadiningrat Sultanate. This marriage was held at the residence of Wulan Guritno. Simple but solemn.
More: Wulan Guritno, Adilla Dimitri, Nagita Slavina, Raffi Ahmad, Syifa Hadju , Zaskia Gotik , Gaun Pesta Ashanty, Aurel Hermansyah, Krisdayanti, Fei Lynn, Pevita Pearce , Roro Fitria , Zaskia Gotik kebaya modern , Raisa kebaya, Siti Nurhaliiza , Neelofa, Nur Fazura Sharifuddin, Nada Adelle , Iskra Lawrence, Lydia Bright, Vicky Shu, Priyanka Chopra, Xenia Tchoumitcheva , Anastasiya Kvitko, Alessandra Ambrosio , Alexandra Daddario , Demi Rose, Rihanna, Anne Hathaway, Joanna Krupa , Blanca Blanco, Kebaya wedding Dress
Info:
1,090 total views